Resume & Cover Letter Templates
We've put together some resume and cover letter templates that you can download and use as a starting point for writing your own. Before you start applying for jobs it's a good idea to get both of these up to date and looking great!
Resume Templates:
Click the buttons below to download resume templates.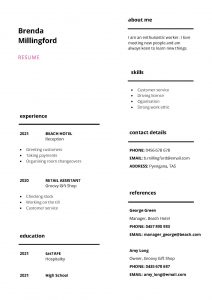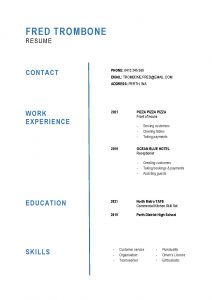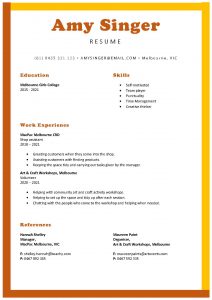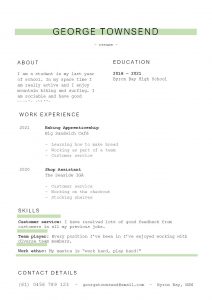 Cover Letter Template:
Have some fun personalising your resume and cover letter so that your application stands out. Try changing the colour, fonts and of course re-write everything so that it's all about you! Just remember to keep things simple and easy to read – you want to make it as easy as possible for your potential employer to see all the good stuff.
Before you send it off, make sure to do the following:
Ask someone to read over your application to check for spelling mistakes. You can also get help with this at 26Ten in St Helens.
Export your documents as PDF files if you're sending them by email – that way everything will look the same for the person reading it as it does on your screen.
Double check your phone number and email address!
Get in touch if you would like us to have a look at your application before you hit send, we're here and happy to help! You can contact us by email: admin@bodec.org.au or call us on 0417 143133 or 0417 155201.
Are you on the lookout for work or local training opportunities in the Break O'Day area? Check out our Facebook page or pop into our office for a chat! Find us at 48 Cecilia St, St Helens, TAS 7216.