BODEC are proud to announce that they were Finalists in the Launceston Chamber of Commerce Awards for the Building Exceptional Communities category.
The awards process was an excellent opportunities for BODEC to reflect on their work processes, achievements and the impact they are having on the community.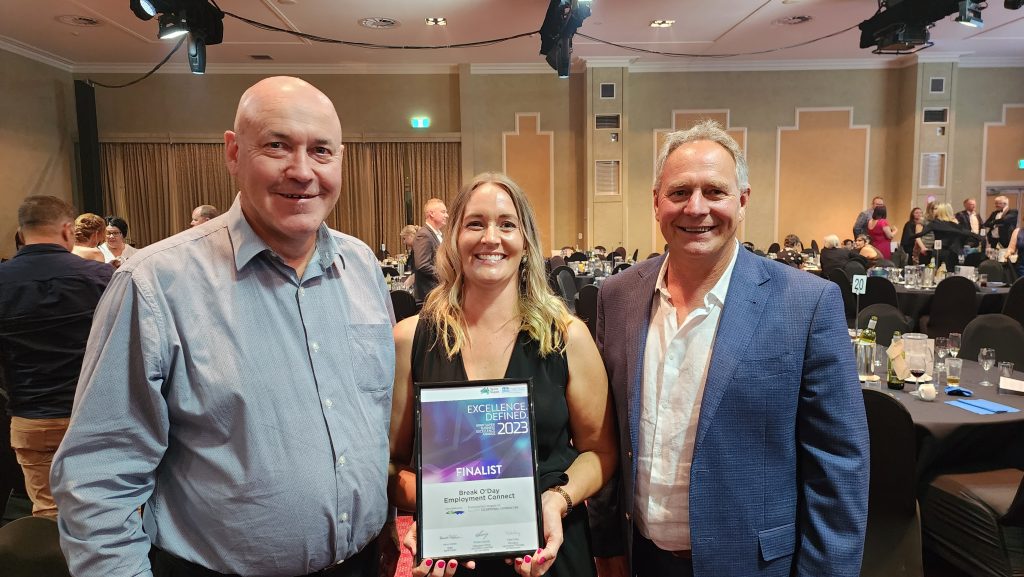 BODEC Chairman John Brown, Communications Coordinator Elise Frost and BODEC Project Manger Steve Walley at the Awards Dinner in Launceston in March.