Our team is expanding!
We are very pleased to welcome Ward Totham and Lauren Parker to the BODEC team as we expand our service into the Bicheno and Coles Bay area.
Ward Totham joins us in a new role as Employment Connector and will provide support to both job seekers and employers in the Bicheno and Coles Bay area. Ward comes with extensive experience in Business Development, HR Management, Career Coaching, Youth Counselling, Apprenticeships and much more.
We also welcome Lauren Parker to the team as our new Job Seeker Connector, she will be based at the St Helens office. Lauren has previously worked in a similar role helping job seekers find meaningful and sustainable employment. She has experience in coordinating support services for job seekers to help improve their employability, whatever stage they are at on their employment pathway.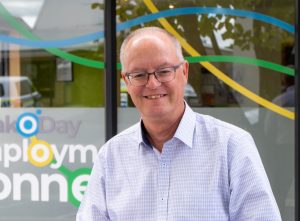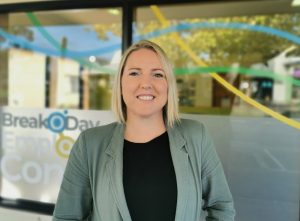 "The response from job seekers and employers to engage with the BODEC team and services is highly encouraging. The BODEC team has been able to support over one hundred successful job matches and, with an expansion of the team and being able to extend the services to the Bicheno and Coles Bay area, we are predicting the team will be busier than ever." Stephen Walley, BODEC Project Manager
The expansion of BODEC and the addition of new team members means that more resources, expertise, and local connections are now available to job seekers and employers across the region. It is a great time to get in touch and take advantage of the free services to help you get job-ready or find job-ready employees for your business.
---
Get in touch!
If you are looking for work or staff in the Break O'Day or Bicheno/Coles Bay region, please don't hesitate to get in touch with us!
Cindy Kurtukoff
Employer Connector
Phone: 0417 143 133
Email: cindy.kurtukoff@bodec.org.au
Lauren Parker
Job Seeker Connector
Phone: 0476 196 118
Email: lauren.parker@bodec.org.au
Ward Totham
Bicheno/Coles Bay
Phone: 0475 618 911
Email: ward.totham@bodec.org.au
General Enquiries
Email: admin@bodec.org.au
Visit us at: 48 Cecilia St, St Helens TAS, 7216